FTB Presents Integration by Parts DX
Unleash your creativity with Integration by Parts DX; a non-traditional expert pack where innovation meets endless possibilities.
If you're in the mood for a non-traditional expert pack designed to maximize fun and encourage unorthodox solutions to problems, Integration By Parts DX is the pack you're looking for. We've crafted it to suit many gameplay styles and experience levels and made sure it's not as grind-heavy as other expert packs tend to be. Integration by Parts DX is a great pack for both veterans and newcomers alike!

Integrations takes overlooked features of popular mods and brought them to the forefront. Imagine using Botania's Heisei Dream to make mobs fight each other or Thermal's Tectonic Explosives for quarrying. With this pack, the possibilities are endless! Even potions get to be useful when you're automating mob melting in the Tinker's Construct Smeltery!
Feeling up to an automation challenge? Try out the remix quests! These are like proof of mastery quests that summarize the chapter and provide special rewards upon completion.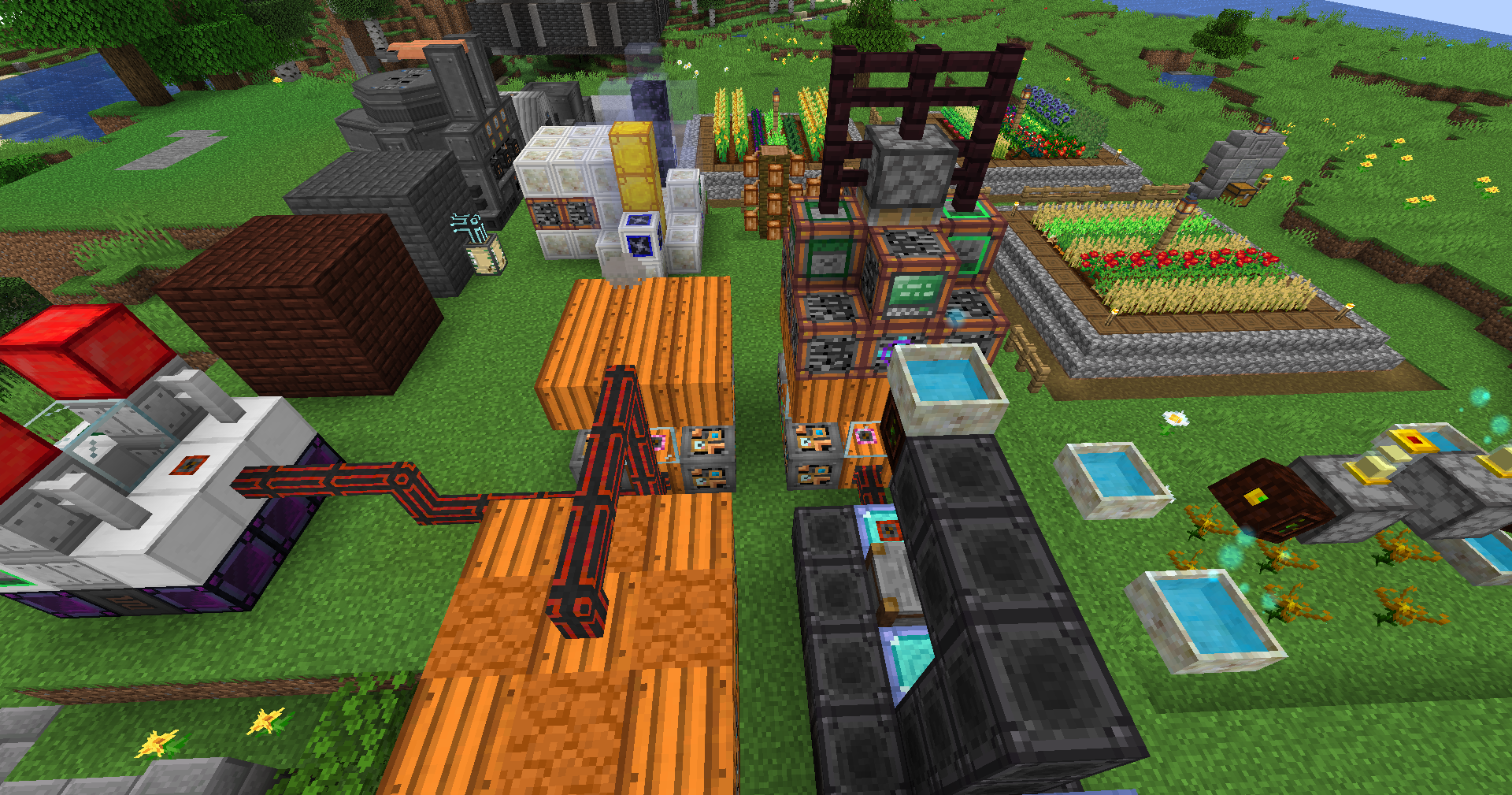 But that's just the beginning. Integration By Parts DX is packed with unexpected recipes and interactions that will blow your mind. Forget crafting it in your inventory - now you can smash your Wheat into Flour using an Anvil! Strike some Nether Quartz with lightning to get Smokey Quartz, or and even get rare Reliquary drops by making mobs fight to the death for you! You can even harvest the special atmosphere of another planet by bottling it up! And don't forget about Dark Iron - you can obtain it by having a hostile mob spawn on top of a Block of Iron!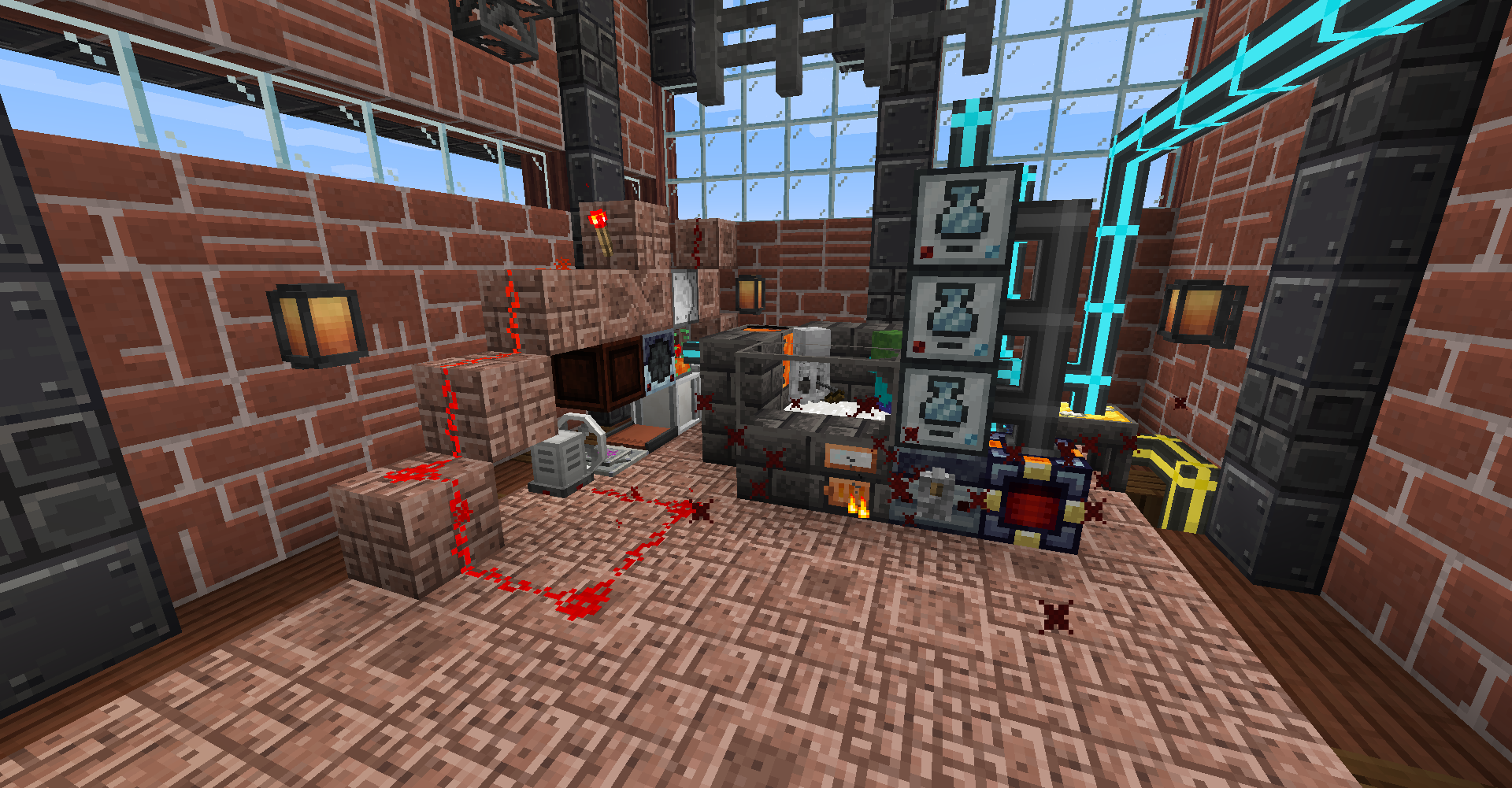 And what is a set of custom items without some special tools? Get some Duskstone tools and give them an elemental affinity for unique traits! That not enough for you? Try exploring a Dimensional Dungeon to retrieve an Unknown Disc! What do these Discs do? You'll have to obtain one to find out!
Building is an essential part of Minecraft, but maybe base building isn't your thing. Or you may not like the resource collection that goes into crafting something that is largely aesthetic. Integrations takes both of those playstyles into consideration. Building blocks have never been easier to obtain using the new Block Duplicator multiblock, and prefabricated builds have been provided as quest rewards spread about the modpack! These prefabs come in many shapes, sizes, and colors, and are often designed with function in mind, so you will seldom feel a need to ruin a pretty base with a machine in the wall.
In the world of Integration by Parts DX, innovation knows no bounds. From unorthodox solutions to automation challenges to mind-blowing recipe combinations, Integration by Parts DX invites you to think outside the block and build something great. Part by part.