FTB Inferno
A rite gone wrong, trapped in a dimension of fire and torment. Your only choice is to bend this world to your will... or be lost to the INFERNO
A rite gone wrong. A dimension of fire and torment.
Will you escape?
Will you bend this world to your will?
Or will you be lost to the...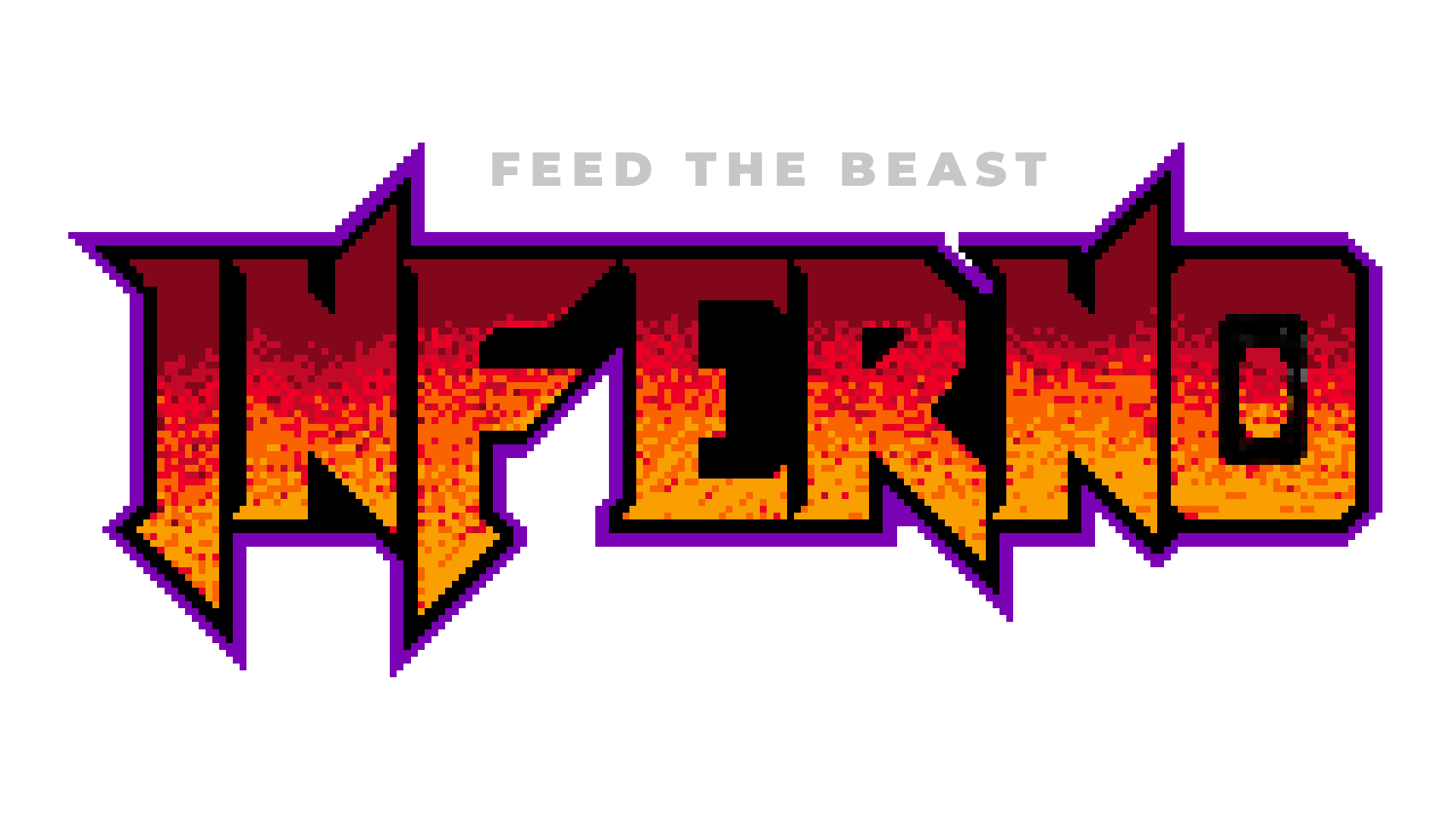 Inferno is an expert-style questing, exploration, and survival mod pack, with custom dungeon and event systems.
You'll progress through nether and fire and blood in a fight to save not only your life but the world itself! You'll train minions, gain power beyond imagination, bend dimensions to your will, and defeat monsters you never dreamed of. Battle through hundreds of custom enemies and explore the infinite dungeons of the hidden realms.
With deeply nested progression paths, it's guaranteed to provide hundreds of hours of binge-worthy play for you and your friends.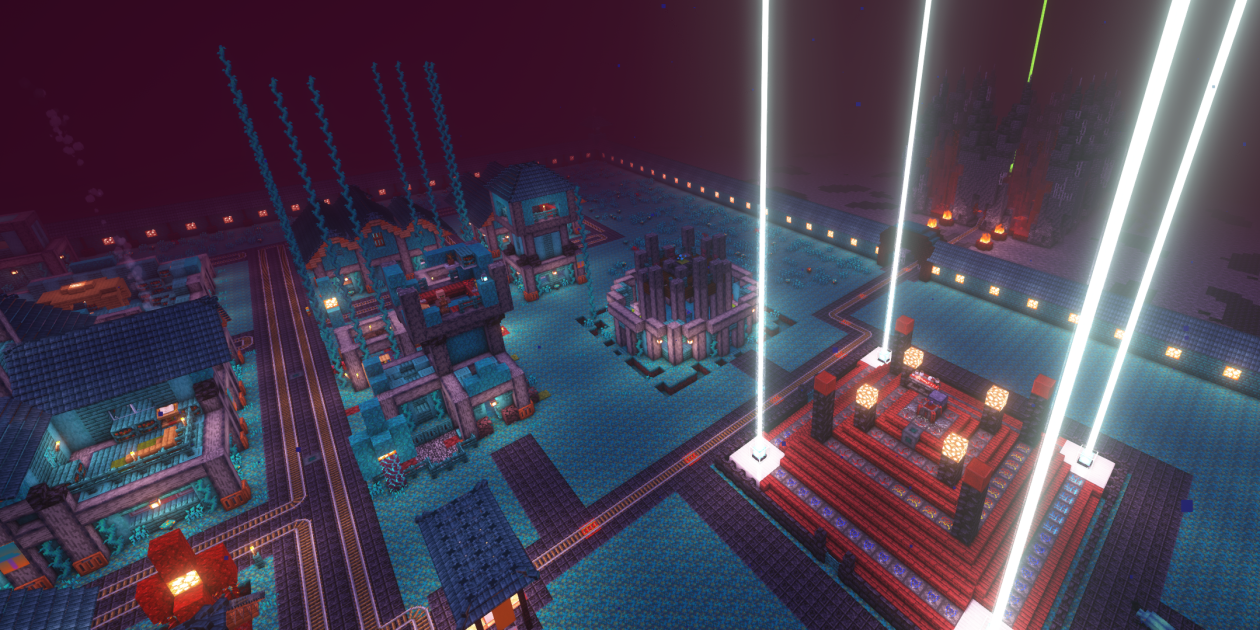 This is the first FTB pack with native shader support. Just enable the included shader or add one of your choosing from the options for a completely new visual experience.
Revamped minions featuring a highly customized mine colonies, new research, recipes, and minion progress directly tied into your escape. Find friends in the most unusual places to aid you in your journey.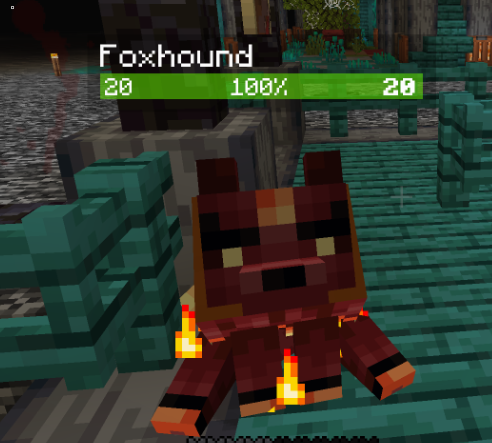 Interdependent recipe paths that will challenge you to master magic and tech alike. Unlike traditional expert packs, our recipe approach has not been one towards grinding, instead, you will be challenged to master the mechanics of the game and find innovative solutions to your problems. Engaging lore-driven storylines and hundreds of quests Customized enemies, boss fights, new monsters, and an all-new custom Invasion system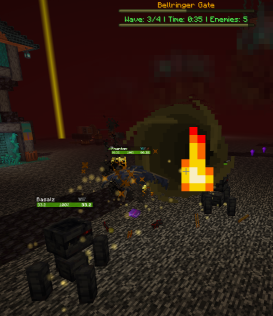 Explore The seven deadly sin dungeons as part of our custom dungeons, as well as a vast onslaught of deadly biomes filled with amazing new sights and thoughtfully curated dungeon loot to make your reward well worth your risk.
Fight Your way through Five major boss battles to reclaim your freedom and hope nothing follows you out of the abyss that would endanger your home…

Explore hundreds of quests to guide you through the pack as you navigate the lore of Inferno with FTB Quests
Delve into deep magics with foliot and djinn bindings thanks to Occultism.
Unleash your inner thaumaturge with Bloodmagic and Evilcraft to fight your way through demon-infested dungeons of the Hidden Realms.
Collect ancient Artifacts hidden in lost ruins, or summon some friendly worker bees to generate resources while you toil.
Harness the raw arcane powers of Nature's Aura and Ars Nouveau to bend reality to your will.
Build and expand your logistic and technical empire with Applied Energistics, Create, Entangled, FTB Industrial Contraptions, and Immersive Engineering.
Summon unique enemies and useful fauna via the all-new Summoning Rituals and Gateways to Eternity.
Command a legion of minions with our custom Minecolonies adaptation.
Deploy buildings instantly with Capsule and build a fortress with your Building Gadgets.
Wield the power of creation itself with Avaritia Reforged to unlock powerful creative items that you'll NEED to face the final boss.
Descend into the bowels of the fearsome Wither Storm to save your home from annihilation at the hands of an eldritch horror.